2018 is coming to a close, and the dawn of a new year has arrived. But what does that mean in the digital marketing world? SEO is always changing and improving. And while this is awesome, it can also be very frustrating. What has worked exceptionally well in the past doesn't work so well now.
In fact, in some cases, using old techniques can result in Google penalties and damage to your website ranking. As a general rule of thumb, tactics you'd feel uncomfortable explaining to a Google employee are best avoided. But there are some ethical new tactics that work well in the era of real-time penguin 4.0 and semantic search. That's why we've written a post all about the current tips, tricks, trends and strategies in SEO that will work best for you in 2019.
The Focus Should be Topics, Not Keywords.
As Google's algorithm continues to improve, it will continue to learn about how a person might search for a specific product or service. Don't expect your site to end up on the top spot of Google in 2018 by keyword stuffing. There's some great insight into this on Neil Patel's blog. So what can we learn to do? I'll tell you. Stop looking at keywords by themselves, and start looking at the topics and queries.
That's where semantic search comes into play. If you're trying to rank a page for something like "roofing contractor in <name your city>", long-gone are the days of meticulously working to get those words into exactly 3.5% of your content or whatever magic number you think it takes to rank better. In fact, it's probably a better practice to get keyword density under that number now to avoid even the appearance of keyword stuffing. Instead, you should test your content against competitor averages and also be sure to include facts and landmarks about your city within your content as much as possible.
In 2019 we have to look at words and phrases that top-ranking pages contain that are also closely associated with our targeted topic. We highly recommend using the SEMrush on-page SEO checker for this. There's a section under content analysis where you can look at your top 10 competitors for suggestions: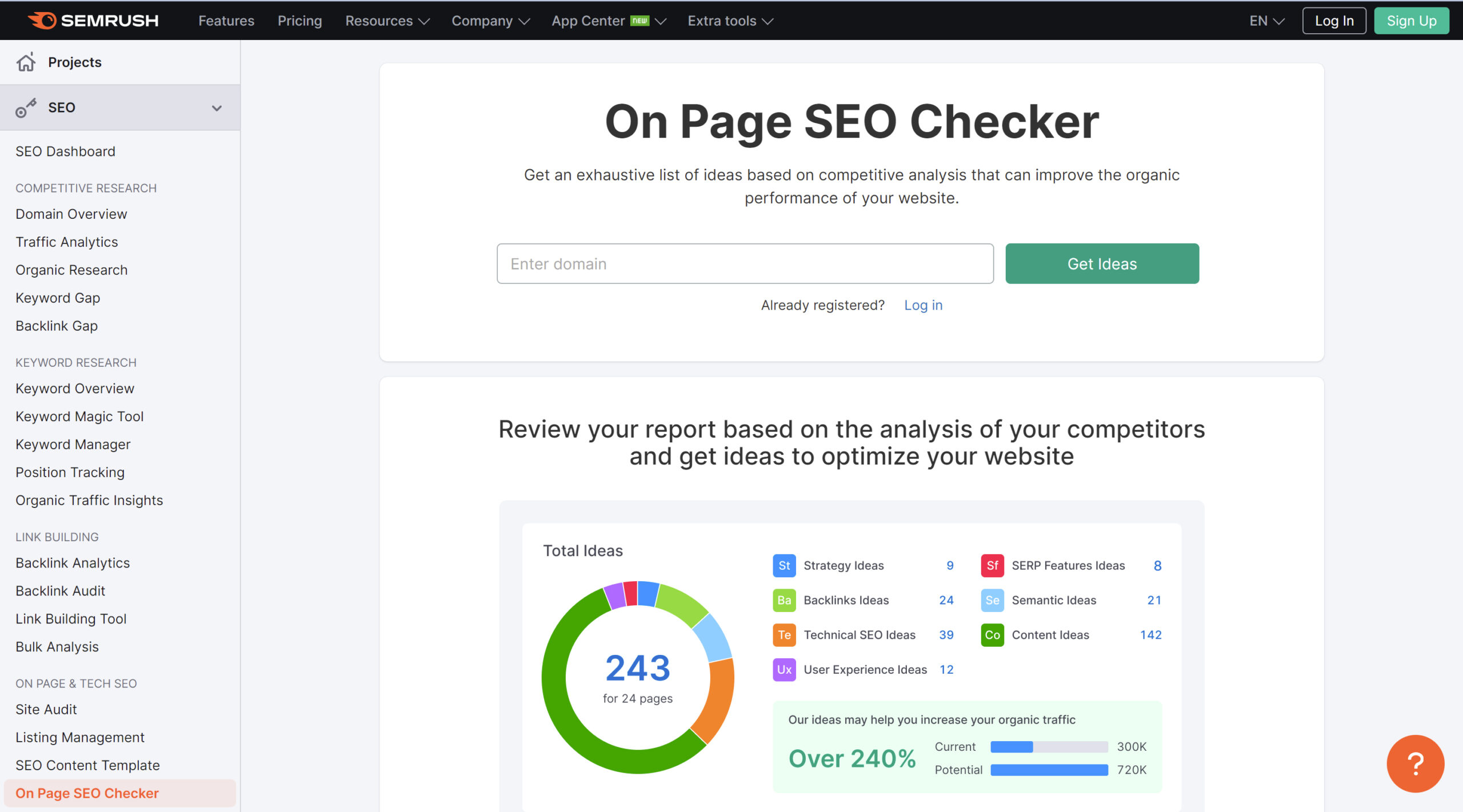 Notice how not everything identified as important to our content has the word "roof" in it? Google's AI is powerful enough to identify synonyms and even closely related phrases that are commonly included in the copy of a page that has value for a particular keyword. Things like insurance are important to the roofing industry because roofers commonly work with homeowners insurance to cover most or all of the cost of a full roof tear-off. That's just one example of optimizing content around semantic search.
Content Marketing and SEO
Content marketing is vital to SEO. Some people believe that content marketing is "the new" SEO. This simply isn't true. You can't do content marketing without SEO, both on-page and off-page… Yes, content marketing and SEO are two different things, but they overlap. It's a "if a tree falls in the forest" sort of thing. Writing great content is a worthless endeavor unless you're also promoting your content to the right audience with off-page SEO.
SEO harnesses the demand by pulling traffic from the SERPs, and quality content fulfills the demands of searchers. It's true…You can give your site a slight SERP boost pretty easily by simply updating your content regularly. Posting on a frequent schedule is definitely a ranking factor, and keeping your old posts updated is also a best practice. But effective content marketing goes way beyond that. It's always a good idea if you have budget to leave this work to professionals to help you grow your visibility and presence of organic traffic directly from the search engines.
There's some great information about this over on the Content Marketing Institute Blog that will explain why SEO and content marketing go hand-in hand. They explain how technical SEO boosts your content marketing efforts, and it's absolutely true.
However, keywords that have even a shred of competition will require more work to rank than just putting together a 2,000+ word article and throwing in a few metas. Ranking commercially valuable keywords will usually require some outreach work, and we suggest devoting at least half the time it took you to write the article to marketing your article.
Because removed from each other, SEO and content marketing are kind of useless. If you take the content away from SEO, your campaign is going to fail. If you take SEO away from your content marketing, your campaign is still going to fail. The secret is good, quality content that is optimized for real searches by real people. More importantly, your content has to be marketable, and the best way we have found to do that is with real research. Case studies and industry surveys where you compile real data that's of interest to your target audience almost always breaks through the noise.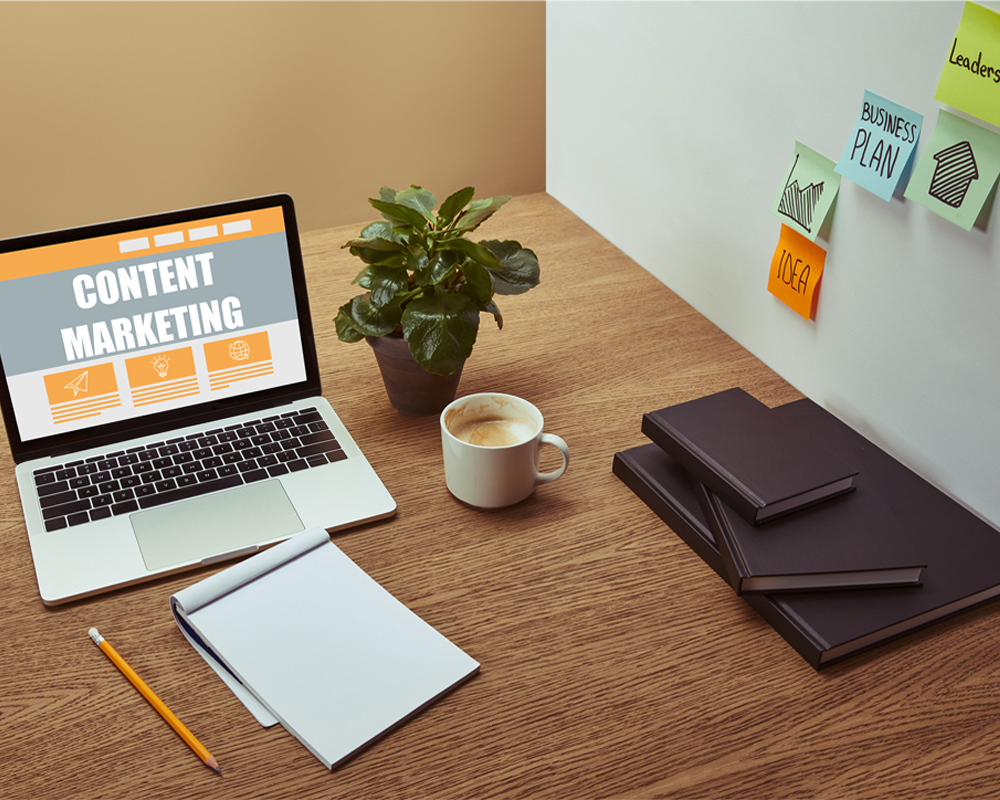 Breaking through the Noise with Content Marketing
What noise?
If you have a blog with a "guest post requirements" page, you know exactly what I'm referring to:
"Greetings, I really love your blog. I stumbled across it with a web search, and I was wondering if you are accepting content from new authors? Blah, blah, blah…!"
It gets old fast, and most emails like that get deleted even faster.
Effective outreach requires creativity. Otherwise, your emails get deleted just like everyone else's.
To break through the noise, do some unique research and post about the results like we did in this case study. Once you've written that, it's a simple formula to rank a page:
Identify your target audience
Build a list of emails and social profiles
Quickly explain the value of your new data to your prospects
Invite them to share however the see fit
That last part is important. We didn't ask for links to the case study I mentioned above. If you haven't already, you should open it up in a new tab to read later. You'll see exactly what I mean by real research. There's nothing groundbreaking really. You don't have to be some sort of guru within your niche, you just have to provide real numbers and data around a project you accomplished.
And you don't have to come up with some deceptive email subject either. Be direct. Be real.
We just titled our outreach email "Case study for your review".
We promoted it to the digital marketing niche and were rewarded with email newsletter shares, social shares, and powerful backlinks. We outranked sites like Moz, Backlink.io, and Neil Patel with that post. You can do the same, following the simple formula we used.
It's that simple: quality content + real research + genuine outreach = Content Marketing Success
Be an Opportunist
An effective SEO strategy for 2023 is to look for opportunities that others might miss. A good illustration of this strategy would be that you're searching around on a pretty high-authority site and you come across a broken link, outdated or poorly written content, or even issues with the website itself.
When you come across such an issue, you can email the owner of the site and offer to help fix the issue(s) in exchange for a social share, a guest post opportunity or something similar that will help you build your web presence and boost your ranking.
NOTICE I DIDN'T SAY "IN EXCHANGE FOR A LINK"? That's how you keep it 100% white-hat.
You can keep an eye out for these types of things while you're researching topics or keywords instead of wasting time scanning the internet for mistakes and site errors. If you want to read more about ways to use this tactic, Columnist Patrick Stox over at Search Engine Land has some great insight into easy broken link building.
Your Site NEEDS to be Mobile-Friendly
and FAST…
It's been reported that 80% of Internet users own and very regularly use a smartphone. This means that if your site isn't mobile friendly; you're missing out on a whole ton of traffic, and quite possibly some conversions. If your site doesn't adapt to different screen resolutions while also loading slow on smartphones, don't expect inbound leads to flood in anytime soon. Slow load times limit SEO results and it really frustrates your users. Case study after case study proves that improving page load times by as little as 100 milliseconds can increase sales dramatically. Plus, speed is a confirmed ranking factor according to Google.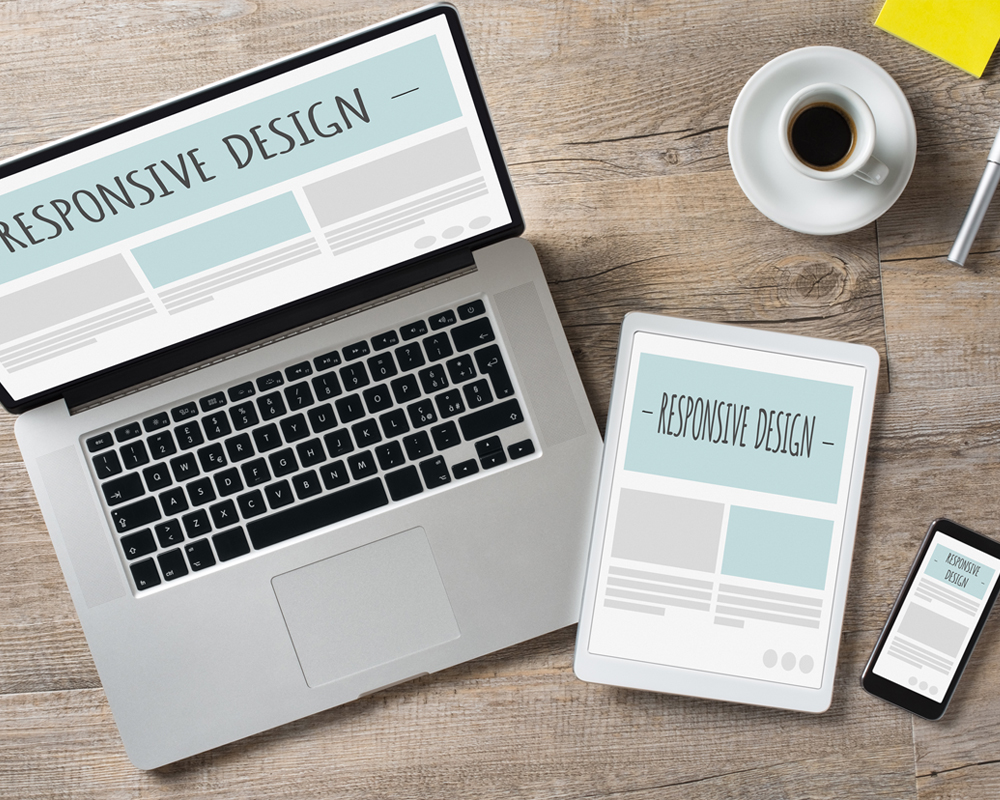 but it goes much deeper than that…
RankBrain is Google's new AI that actively looks at user behavior signals to determine ranking. It's the 3rd most important ranking signal according to Google. Speed optimization will directly increase your user behavior stats by reducing bounce rates and improving time spent on page. If those metrics improve, you rank higher. If they get worse, you rank lower.
Not only that, but research has proven that around 57% of users will not recommend a site that isn't mobile friendly. So don't expect viral referral traffic no matter how you're generating clicks if you have a slow site. If you're wondering how to stay competitive in a very mobile world, check out this article over at the SEMrush Blog.
How do you make a Fast, Mobile-Friendly page that Converts?
1 – Start with a simple layout that's optimized to direct user attention towards important sales content and relevant sections with a good call to action. Busy pages distract. Strip out all the fluff including useless images, text, and links to anything not relevant to your topic. Simple sells.
If you're writing a new case study or important blog post, follow our example in this article. Did you notice any giant blocks of text so far?
No? That's good. On-the-go millennials have a saying for poorly setup blog pages with too much content per paragraph:
Too Long Didn't Read (TLDR)
If your article has tons of paragraphs with 5+ sentences before a break, it falls into the TLDR category. This even applies to shorter content under 350 words. Plus, how much time have you spent on this page scrolling so far? Compare that to a blog with longer paragraphs which makes the page more condensed. Not only will your audience hate reading it, but they will also spend less time scrolling.
Less scroll time = Lower dwell time per page
Combine those two user behavior issues and RankBrain will absolutely hate your content.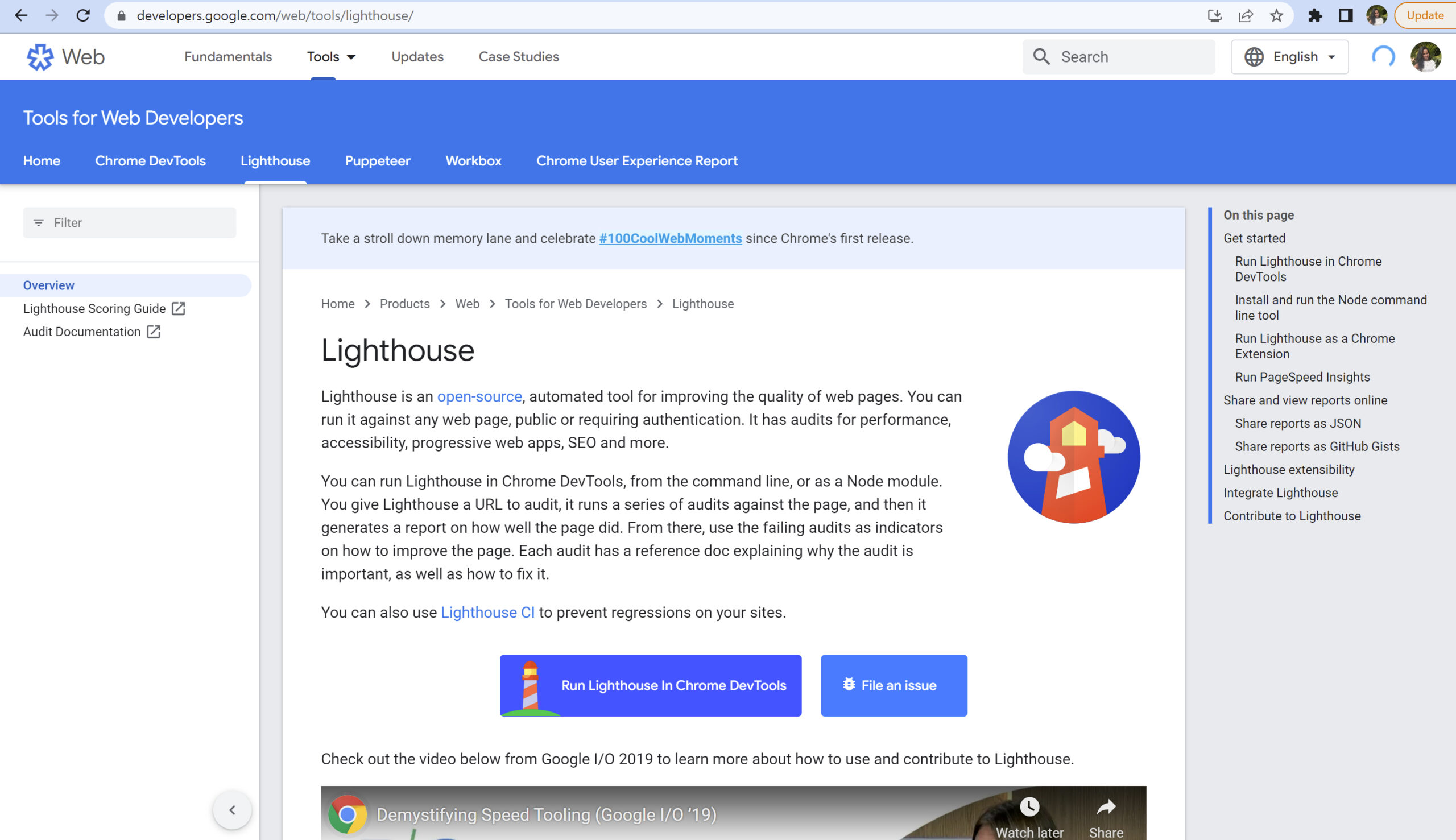 2 – Leverage Google LightHouse audits and GTmetrix to improve load times. It's a highly technical task, and if you're not an advanced WordPress/HTML developer, it's okay to reach out for help. We're experts at it, and all out client sites get high marks from Google.
In addition to all the technical improvements you can make like leveraging caching and image compression, you should look to your server for possible speed improvements. Upgrade to a faster server like a dedicated host or VPS. If you have full access, consider running HTTP/2 if your hardware can handle it, and install the Google Pagespeed modules.
3 – Look for any mobile usability issues in Google Search Console, and consider implementing Accelerated Mobile Pages (AMP) on your site. It's especially powerful if you're posting recipes or blogging in any other niche that displays an AMP carousel in the SERPs.
Even if you don't leverage AMP, you should still make all the recommended changes in GSC like making sure your buttons are large enough to be tappable on a mobile device. Remember, 2018 was the year of "mobilegeddon". Even though it's a new year, we still have to optimize for all the changes and revisions Google added in years prior.
Quality Links Over a Quantity of Links
It is significantly more effective to have a few powerful links from high-authority websites instead of a quantity of links from low-authority websites. And there are a few reasons for this: First, if you have a lot of low-quality sites linking to you, and they're full of bad content, spammy ads and keyword stuffing, you've completely wasted your time…