Reviews are crucial for all types of businesses. This is specifically true for companies providing HVAC work. As an HVAC business owner you need to make sure that your company is getting the best reviews you possibly can on the Internet. This will help generate more business for you and improve your overall conversion rates!!!
In this post, we're going to provide tips on getting better reviews for your HVAC company on the BBB and many other platforms, so keep reading!
Ask Customers For Reviews, Consistently
The easiest way to get reviews is to simply ask customers for them. When they're done with your service, let them know that you'd really appreciate it if they left a review on your website or a social media page. This shows you genuinely care about what your customers think of you. Being upfront and real increases the likelihood they'll actually leave a review.
Make Leaving Reviews Simple and Convenient
Another way to increase the number of reviews you get is by making it easy for customers to drop feedback somewhere online. Have a prominently placed link on your website or social media page that directs them to 3-4 review sites.
You should also make sure that the process is as easy as possible on each platform. For example, if you ask for a review on your website then you should make sure there's no cumbersome login requirements. Just capture a name, email address and comment. You can moderate and review these later on to only showcase the positive ones.
BE SURE TO READ EACH NEGATIVE REVIEW: Even if you keep them to yourself, this is your opportunity to fix problems and make your business better. Your reputation matters, so protect it by fixing problems your customers identify for you in honest reviews.
Give Rewards/Discounts For Leaving Reviews
You can also try giving incentives such as discounts and rewards when customers leave reviews to boost engagement. This could be in the form of a coupon code or even just a discount on their next service. It's a great way to show your appreciation and also encourages customers to leave more reviews.
Automate Review Solicitation
You can also try automating the review solicitation process. This means using software that sends an email to customers after they've used your service to ask for a review. It's a great way to ensure you're not forgetting to ask for reviews and it helps increase the chances your customers actually leave one.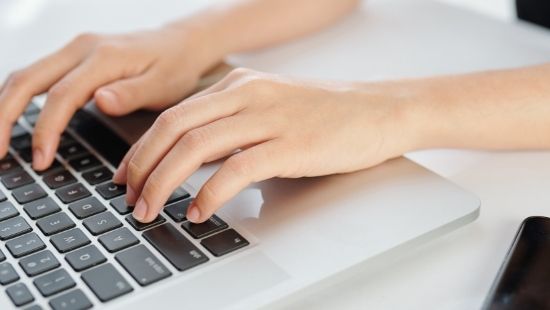 Include Your Review Link in Your Email Signature
Another way to passively solicit reviews is by including a link to your review page in your email signature. This will help remind customers to leave a review and also makes it easy for them to do so without you coming across as too pushy.
Put a Google Review Badge on your HVAC Website
If you're using a Google Business Profile to rank in local maps, then add a badge to your website that will show your current Google rating. It's a great way to show off your good reviews and encourage customers 'on the fence' about your services to give your company a shot.
Monitor Your Heating and Air Brand's Online Reputation
It's also very important to monitor your online reputation regularly. This means keeping track of what people are saying about your company online. This can help you address any negative reviews that may pop up and show that you're actively trying to improve your business.
Make sure you respond to all reviews promptly, positive or negative. This shows customers you really care and that you're willing to hear what they have to say about your service. But you should pay more attention to negative ones, and do your best to figure out how to make it right with a customer who had an unpleasant experience with your company. If possible, reach out to them and offer compensation of some sort to make them feel better and reconsider updating their review.
Focus on Providing Exceptional HVAC Service
One of the most important things to keep in mind is that you need to make sure your HVAC services meet or exceed customer expectations. This means going above and beyond for all your customers so they'll definitely leave a positive review. If you do this, then more often than not it'll be word-of-mouth marketing that'll help bring in more business month over month no matter the weather.
With the digital era, online reputation is one of those things that can make or break your business. 
Pay attention to what people say about your business online, just as much as you pay attention to your offline reputation in all the local circles. We hope you enjoyed this article! Following our complete list of HVAC marketing tips, we'll help you get a higher chance of acquiring more positive reviews.