Are images and videos important in SEO is a question I've often been asked in my career. The short answer is yes! They add variety to your website and may help you rank higher in search engine results pages. However, you need to be versed in technical SEO tactics around images first, because it's easy to mess up your site and lose valuable traffic.
So, how do you ensure you share images in a Google friendly way? And how can you make specific videos rank well on YouTube? It's a lot to unpack, but I did my best to cover the topic thoroughly.
In this blog post, we'll discuss how to use images and videos for SEO. I'll give you some of my best tips on getting the most out of them. Over the last ten years, I've tried a lot of different SEO tactics on hundreds of sites. From my perspective, the data suggests that images and videos are critical to SEO success. And this will only increase with the popularity of platforms like TikTok and YouTube Shorts. Stay tuned as we cover all things related to images and search engines!
Understanding How Search Works with Images
Structuring your website's content with SEO in mind helps you boost traffic from search engines. Google and all the others are constantly changing the algorithms responsible for how searches deliver specific results. They want to serve up the best content possible and their users are demanding more visual content.
This means page formatting needs to be updated from time to time as the world of content marketing continues to evolve. Content publishers have a big incentive to add more visual content to their sites, and you need to do the same if you're going to keep up.
The value of pictures and videos is well-known in both the SEO and social media community, so that's the direction all content marketing is moving towards. Expect Google to reward pages with image or video content more and more as time goes on. Things were already heading in this direction for years, but the sudden popularity of new social media platforms added fuel to the fire.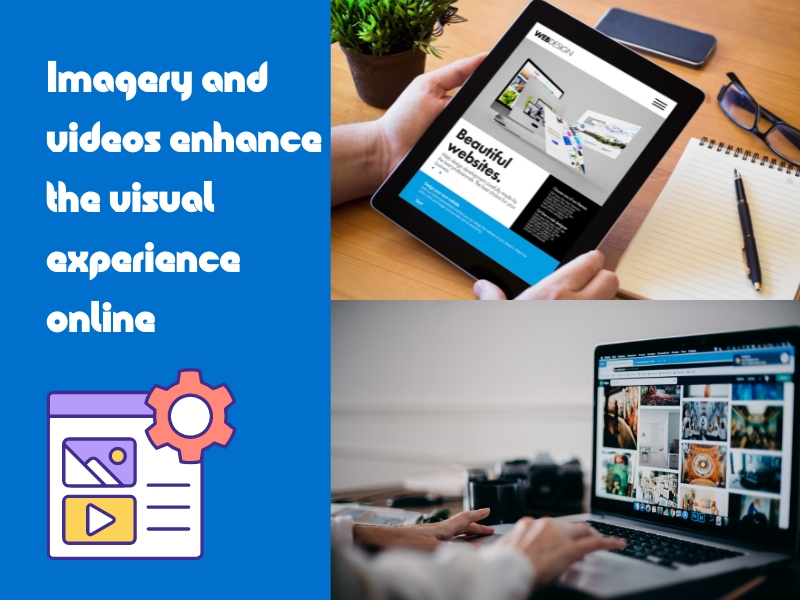 The Social Media Popularity of Images
Imagery and videos help enhance your experience online, and social media websites like TikTok have risen in popularity by providing this visual content in a fun and engaging format.
The increased focus on images and video in recent years may have started on social media sites, but it has been noticed in the world of SEO. Companies like Google are focusing their engineering efforts on better understanding the content of images and videos.
Images have always been important in SEO, but recent advances in AI have made it possible for Google to understand the content of photos much better than ever before. The search giant has registered an impressive list of patents similar to this one that drastically advances its algorithm's ability to understand an image's actual content. At Webology, we're already seeing the impact of these advances in local search where stock images used to work just fine to help boost a Google profile, and now you get better results with authentic images geotagged to the location.
I think that's why understanding the video and image SEO tactics we'll cover below is vital to the future value of your site. Let's get started by understanding some of the basics of image optimization that are still just as important today as they were when 'mobilegeddon' hit. The trend towards more mobile traffic caused the SEO community to focus extra attention on scaling and compressing images and videos in the last decade.
Image Optimization – How the SEO Community Helped Make the Internet Faster
Back then, viewing high-quality images comfortably required a high-speed internet connection, but it's not so bad anymore. Some credit can be given to Image Optimization (IO) as an SEO best practice. This is a process of quickly displaying and transferring high-quality images without compromising on critical elements like:
Size
Format
Dimension
Resolution
Image optimization reduces the file size without degrading any of the essential features. This allows users to view and send high-quality images without hindering web performance on slower connections. To stay up to date with the latest tools and resources for image compression and scaling, simply Google 'image SEO best practices' with the current year to see recently updated content.
What is Image SEO?
Image SEO is a form of search engine optimization explicitly focusing on optimizing images. It involves creating and seamlessly integrating text-based descriptions, captions, titles, and other attributes that help search engines better understand the images' content. This allows search engine results to be more accurate in displaying relevant images. The primary goal of Image SEO is to ensure that the images on your website are correctly labeled so that users can find them. This includes providing appropriate file names, alt tags, and descriptions so that the picture shows up in searches related to it.
Alt tags are essential because they provide helpful information about an image to search engines if it cannot load for some reason. In addition to providing descriptive information about an image through its tags, it is also crucial for website owners to optimize their images for performance. This includes reducing the size of images without sacrificing quality and using formats like WebP or JPEG 2000, which are smaller yet still high-quality. Optimizing the size and configuration of an image can drastically reduce its loading time and improve overall website performance.
What is the best image file for SEO?
There are many options we've covered before and some new file types on the horizon, like the .svg format, take compression to a whole new level. However, some older browsers may still need to fully support the design, leaving.jpg files as an acceptable alternative when properly compressed.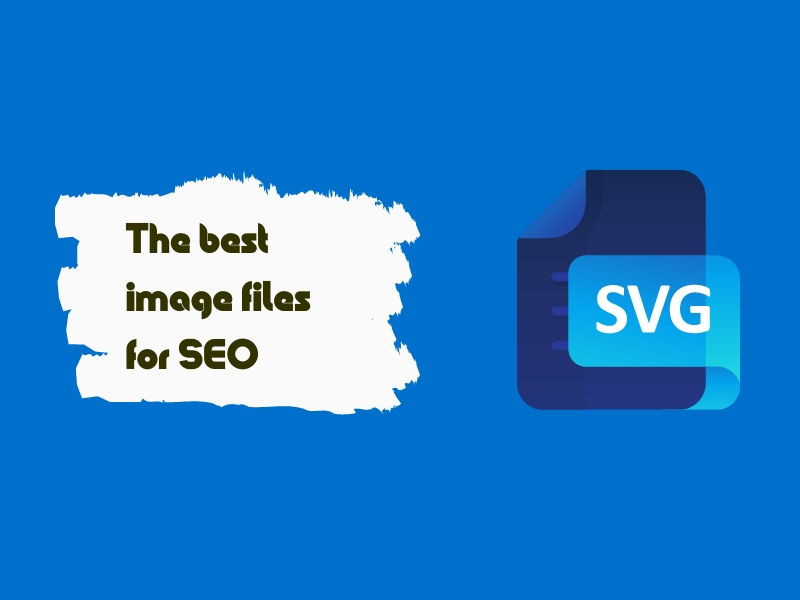 Since images account for the largest size of the overall page area, they are likely to slow down web browsing. According to data from Shopify, images use up around 75% of a website's total weight. If left unoptimized, they negatively impact your website performance and search engine rankings.
Website Speed and Images
Website speed is a necessary component of SEO that must be addressed. While adding relevant images improves design and facilitates an enhanced visual experience, care must be taken to make your pictures download fast. Improved site speed prevents potential customers from getting impatient and leaving your site before they can read your content. Image optimization for desktop and mobile devices creates high-quality images that enable quick uploading with the smallest file sizes possible. Viewing images scaled down to appear on mobile devices in a compressed form reduces the page weight in HTML. This increases the page speed for end users, creating that quality browsing experience that Google loves serving ads around.
On the flip side, should there be any delays in the browsing speed, you're likely to lose traffic. Unfortunately, this results in an increased bounce rate as people get impatient waiting for the text to appear. Website speed dictates how fast the page and its contents upload. According to Google, speed rate is a part of the algorithm that helps determine the ranking of pages on search engines. Moz's research suggests that Google uses Time to First Byte to consider page speed. Pages loading slowly can lose out on qualifying for the ideal Time to Byte ranges employed by search engines to rank content.
Pro Tip: Use ShortPixel to Speed Your Pages Up
Do you think your images are too large for your site to load fast enough? Here's an easy trick to boost your SEO performance by speeding up your pages. Before uploading an image, go to this ShortPixel page and upload your files. You'll be able to quickly compress the photos and get them ready for your site. ShortPixel is a powerful image optimization tool that can quickly shrink the size of your images without compromising their quality, allowing you to upload larger images without worrying about slowing down loading times. It's a straightforward, effective way to speed up your pages and improve your SEO rankings! Give it a try and see how much faster your website becomes.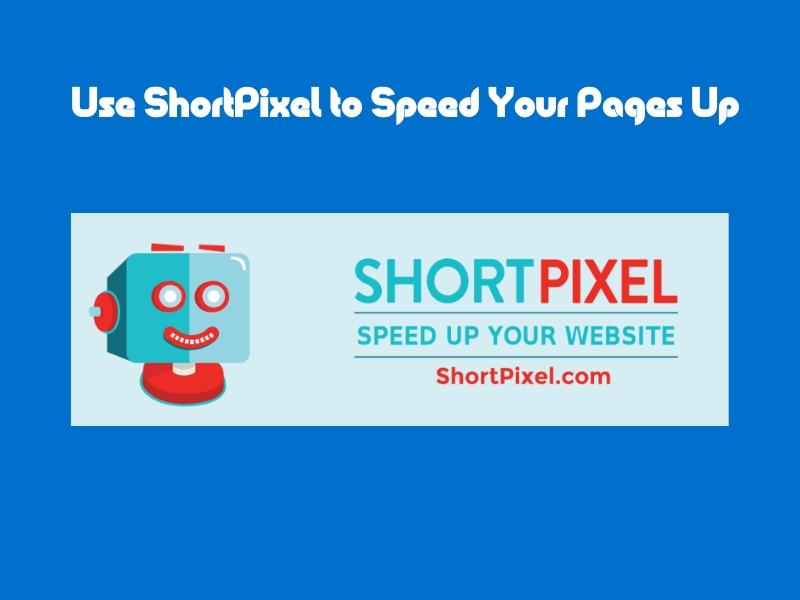 Once you've uploaded the photos to ShortPixel, they'll be compressed and prepared in a few moments and then ready for you to download and add to your site. What's more, ShortPixel also offers a WordPress plugin allowing you to optimize an entire existing media library! Please make sure to back up your site first in case of any adverse effects. I've occasionally seen it make images too blurry, so reach out to Webology if you need help with website hosting and support! If there are any issues, our team can roll back the site to a previous version and test a different setting on the plugin. Next up, let's dive into the idea of combining image and video content for SEO gains.
Browsing Experience and Video Content
Images enable us to visually explore topics, which appeals to users and enhances their experience. However, what goes hand in hand with this feature is page speed. As mentioned before, your website needs to have an ideal download speed. This helps with traffic retention, saves time, and decreases server output. In the instant gratification world of digital content marketing, users judge speed under 1/10th of a second as instant, and anything else can lead to frustration. Delays beyond 1-2 seconds cause many to X out of your page with the intention of not returning and finding another source on Google. They'll only read that compelling content or check out your amazing videos if you optimize for page speed first.
How Do Videos Help SEO?
Video production is a highly effective strategy for SEO. Incorporating exciting videos into your website is an excellent way to drive scores of visitors your way and keep them on your site longer. High-quality video production directly affects how well your web page performs in the search engine, and it's also a good tool for boosting social media popularity. Incorporating videos that boost dwell time on a particular page drastically improves search ranking, ensuring that more and more users eventually see your page. Videos designed with attention to authenticity, relevance, and personal experience can increase your page visits by leaps and bounds. Professional video content speaks to your target audience. It keeps them 'on page' for more time, which might help your SEO by improving user behavior metrics Google tracks through analytics and other data sources.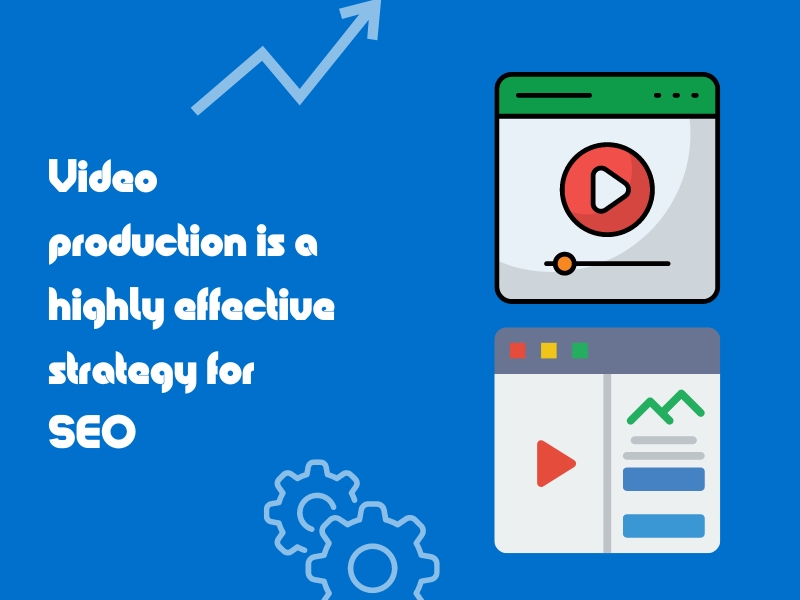 Videos have become one of the most critical avenues of online communication. You can increase website traffic by creating engaging, entertaining content for your users. Videos also help in increasing the engagement rate of visitors to your page, helping to generate more leads for potential customers. Not only does it create a better user experience, but videos are also highly likely to be shared across social media platforms, further improving web visibility and SEO performance.
Understanding the technical aspects of using photos and videos with SEO requires patience, dedication, experimentation, and attention to detail. However, optimized images and videos can make all the difference when done right.
Is Video Good for SEO and Content Marketing?
Overall, videos are good for SEO and content marketing. They can help drive traffic to your website and improve search engine rankings. Videos give websites a more interactive feel that is sure to impress visitors. Additionally, they provide viewers with an easier way to understand your content, keeping them on the page longer. Video content should be well-executed and relevant to viewers to make the most out of it. Videos can boost traffic, engagement rates, conversions, and overall visibility when used correctly.
Video production has become one of the best ways businesses and marketers can reach their target audience online, from providing visual stimulation to helping users understand complex concepts quickly.
All in all, videos are a great tool to include in your SEO and content marketing strategy. They're an effective way to drive traffic to your website and improve search engine rankings, while providing viewers with a more interactive user experience. Additionally, they provide viewers with an easier way of consuming information, keeping them on the page longer. To ensure maximum return on your investment, it's essential to ensure that your video is well-executed and relevant to the target audience. With proper planning and production, videos can be a potent tool for boosting visibility and generating leads online.
With these tips in mind, any business or marketer looking to maximize their SEO efforts should consider incorporating video into as much content as possible.
How Webology Can Help
The team at Webology has over 70 years of combined experience in SEO! Our team is ready to help you create an effective content marketing strategy that includes video, images, and multimedia elements. We can help you build a comprehensive SEO campaign to ensure maximum website visibility. Don't hesitate to reach out and get started today!
We are excited to help you with your SEO needs. With the right combination of video, images, and other multimedia elements, you will see great results in no time!