If SEO was growing in awareness prior to 2019, at-home lock downs did nothing but pour fuel on that 🔥 Now everyone's wondering when to hire an SEO company for the first time.
I started my career many years ago, and I've definitely seen an upward trend in people dipping their toes in the water for the first time recently. If you're one of the newbies that's wondering when to start, my answer is yesterday. Jump right in! The water's fine and the revenue is even better than it ever has been in SEO. But before you hire an agency, you should read the rest of my post and ask them a few of the questions I put together for you at the very end. First let's put a fresh spin on the basics that you probably haven't heard anywhere else. Here's what no one ever told you about SEO:
What is SEO Really All About?
Modern SEO is hacking an algorithm through trial and error. You may be shocked to hear an agency owner admit that, but it's 100% true and it doesn't mean we're doing anything wrong. Google and other search engines just don't want anything in SEO to be easy for us! If it was, no one would buy ads above or below the organic results and more to the point, the organic results would turn to complete shit because you could rank junk content without any real effort. Instead, they keep the organic ranking factors a secret hoping you'll either:
A – Pay Google for ads.
B – Produce the most amazing content possible and earn a top spot in organic results so they can sell ads around your content.
Those are your two options if you want to play the Google game, and savvy business owners are making a fortune by doing both. If you combine SEO and PPC together, you'll hold more real estate on the first page of Google and generate more leads. SEO specifically focuses on the organic side of things where you make amazing content that's formatted to be appealing to both human readers and search engines at the same time.
As SEO pros, we have to constantly test and evaluate what's working and what isn't if we want to keep our client websites in the top sections of the organic search results.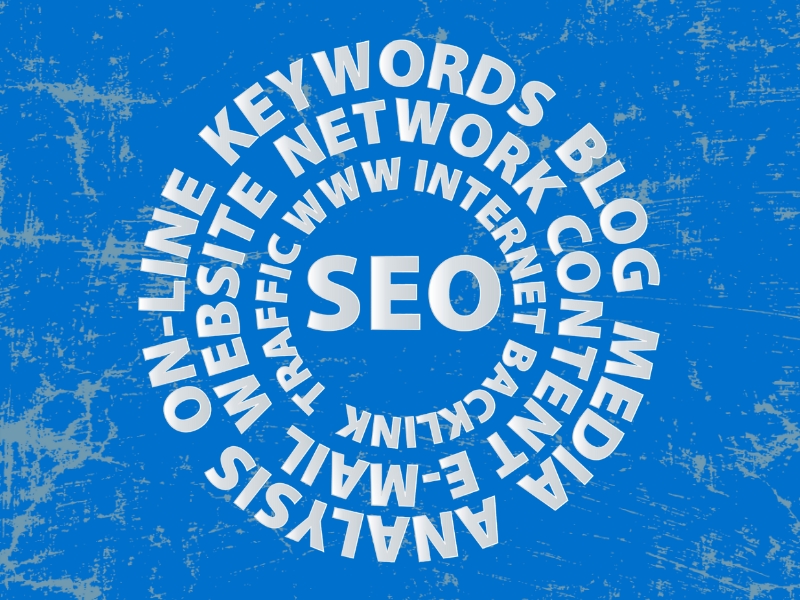 When should you hire an agency?
Consider employing an agency if you're serious about increasing the visibility and rating of your website. Just be ready for a long-term commitment because SEO is not a one-and-done thing. If you're ready to begin, you need to commit to ongoing work. Here are a few indicators that it's time to hire experts and get started with SEO:
You're getting very little traffic from organic search

You're not happy with your current ranking

You don't have the time or resources to do SEO yourself

Your website is not mobile-friendly

Your website is not well-structured or easy to navigate

You want to focus on other aspects of your business

You're seeing dollar signs 🤑 and want to live the good life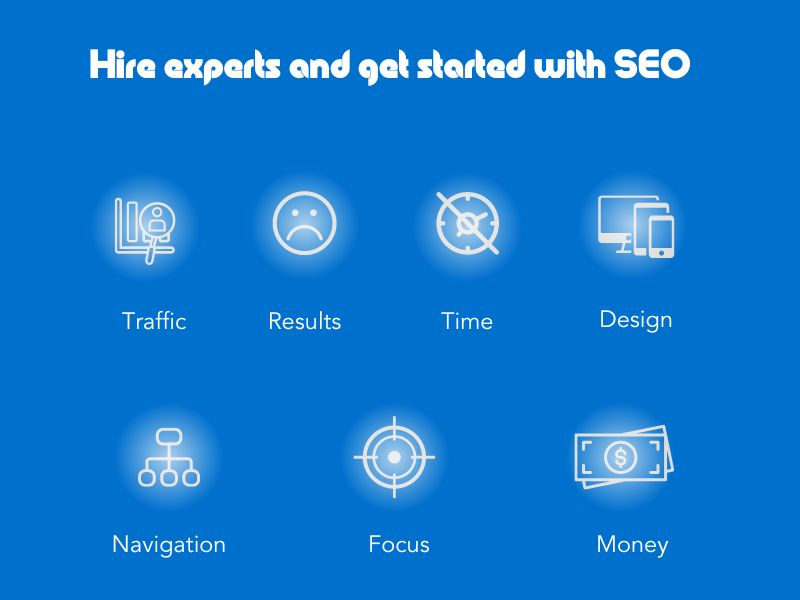 Things to consider before hiring an agency
Now that you know when to use an agency, there are a few considerations you should make prior to making your choice. Here are some questions to consider:
What are your goals?
Before you begin looking for an agency, you should determine what you want to accomplish with SEO. Do you want to increase traffic to your website? Increase your ranking for specific keywords. Increase your leads or sales? Once you've determined your objectives, begin looking for a company that specializes in accomplishing it. Some agencies will focus on a guaranteed ranking for particular keywords, while others might guarantee a certain level of organic traffic.
What is your budget?
Because SEO is potentially a highly expensive endeavor, you need to ensure that you have the money in your budget to pay for the right agency. Before you settle on one option, it is a good idea to get a few different estimates. However, price shouldn't be your main deciding factor and if you're looking to pay anything less than $1,000 a month for full-service SEO…don't bother. There are a million discount SEO companies out there offering what amounts to a standardized checklist. That process probably works very well for about 60% of their clients, but do you really want to put your success up to chance? Instead, you're better off waiting until you can afford a service that customizes their strategy to your brand and niche. That level of work takes time and experience that you won't easily find at a low price point.
What is your timeline?
Are you seeking results right away, or are you ready to wait a little bit longer for outcomes that will be more sustainable? Keep in mind that Search Engine Optimization (SEO) is a method that works over the long term; if you want results right away, you should probably start with Google Ads and a small SEO budget can be added after you generate an ROI from your campaign. That way, in combination it pays for itself and you're not feeling the pinch in your businesses finances while waiting around all day…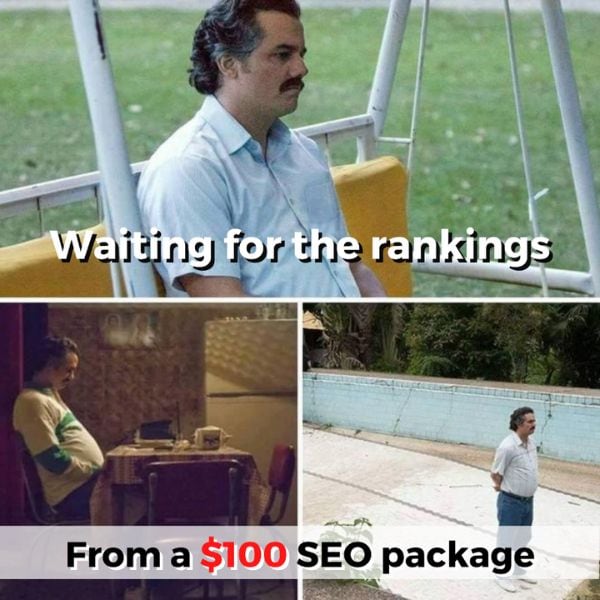 Depending on the niche, SEO can take weeks, months, or even years to turn a profit. Eventually, it will take off and continue to fly higher with the right investment 💸
What is your level of expertise?
Finally, consider the level of expertise you need for your project. Are you looking for someone to oversee your entire project or do you only need help on certain components of SEO and web design? If you know exactly what services you'll need and how to hire an agency that specializes in these areas, it can save time and money.
Once all these factors are taken into account, it's then time to start researching potential SEO agencies. Look for customer reviews, read case studies, ask questions about their approach, and check out their portfolio before making a final decision.
What questions should you ask before hiring an agency?
There are a few very crucial questions you need to ask a potential agency before you commit to working with them. You won't have to deal with any unpleasant and expensive surprises further down the line if you take time on your due diligence the first time around.
How much experience do you have?

How often will we communicate?

Can you provide examples of your work?

What is your process?

How do you measure success?

Do you offer any guarantee?

What is your pricing structure?
Hiring your first marketing firm is a significant step, but it may be a terrific way to take your business to the next level. Just make sure to do your research and ask all the right questions before making a choice.
Good luck! 🤞
Happy ranking! 📈📊🔝