Interested in learning search engine optimization to kick-start your career as an SEO? With experience, you can make big bucks! 💰 It's a booming market and there are plenty of job opportunities in SEO, but our industry also lacks a lot when it comes to formal training and education. The key to becoming a successful SEO is to have the right material and resources from the start, which isn't always easy to find if you're just starting and don't know who to trust. There's a mix of both good and bad information when it comes to SEO, so my advice is to test and verify everything your read about yourself. With that in mind, how long does it take to learn SEO?
It takes years of experience and hard work to compete in the SERPs effectively. There are no true shortcuts to SEO knowledge because the best SEO teams out there have tested all existing tactics over months and years. When something new comes out we either adapt it to our processes or throw it out as worthless or marginally beneficial at best. Data observation improves your SEO ability and while it takes time, there are a few ways to speed up your learning that I'll cover below. Here are some basic ways you can learn SEO faster and get closer to the finish line.
What is SEO?
Search engine optimization (SEO) is the process of improving your website's visibility in the search engine results pages (SERPs). SEO may target different kinds of search intent, including image search, local search, video search, commercial keywords, and informational queries.
The goal of SEO is to develop a positive ranking for your website in organic (unpaid) search results on Google and other major search engines. Organic listings are those that appear in a prominent position at the top or side of the page without any manipulation or payment required by a website owner. SEO is earned digital media.
What Can You Use SEO For?
If you have a small business or personal blog, you may want to use SEO to increase traffic and get more customers. If you have a large website that gets lots of traffic, you can use SEO to improve the user experience by making sure people find what they're looking for more easily. You may also want to use SEO for other reasons, like increasing brand awareness or boosting your social media presence.
Is it Difficult To Learn? How Long Does it Take to Learn SEO?
You may be asking yourself, "Is SEO hard to learn?" Well, SEO is not difficult to learn. It's just a matter of knowing the right things and applying them. There are hundreds of factors that go into good SEO, but they can be broken down into two main categories: technical and strategic.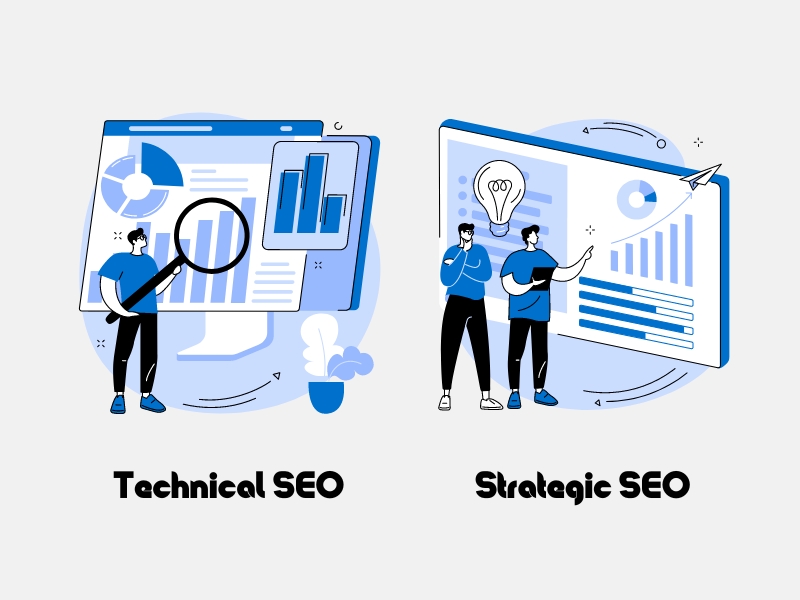 Technical SEO
On the technical side, you need to make sure that your site is built in a way that search engines (like Google) will find it easy to crawl and index. This means following basic rules like making sure your site has a unique title tag (for each page), writing descriptions for each page, avoiding duplicate content, and more.
Strategic SEO
The other half of SEO involves strategy — figuring out what keywords your target audience is searching for and optimizing your site around those terms. This is where keyword research comes in handy — it helps you figure out which terms people are using when they look for something like yours online. You can then focus on those terms throughout your content creation process, including choosing relevant titles and tags for your pages so that Google knows what each page is about when someone searches for those terms.
Is Learning SEO Quickly Possible? How Fast Can I Learn SEO?
You can learn the basics in 4-6 weeks if you study every day for a few hours. It's not hard, but there are many concepts and terms to learn and remember. Once you've got these down, it takes a lot less time to keep up with changes in search engines or new techniques. After you get the terminology down, I'd suggest putting up a few pages on the web and testing changes to them. It will take you less time to master SEO if you have a couple of sites you can experiment on without worrying about making a mistake.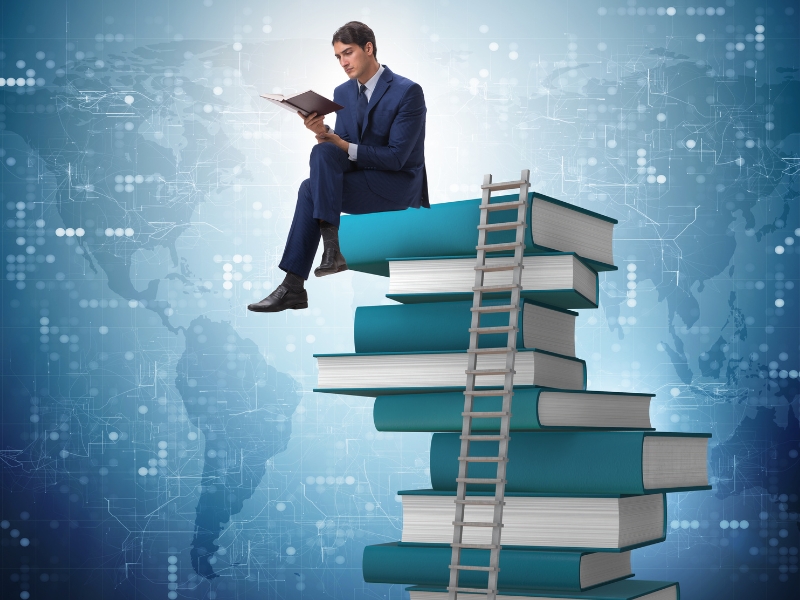 Can I Learn How Search Engines Work in 3 Months?
You could make rapid progress if you spend most of your time learning SEO each day! Start with terminology and take a deep dive into each topic you read about so that you thoroughly understand what it is and how to apply it to a website.
There are many ways to learn SEO, but the most important thing is that you must have a consistent learning plan. In case you're new to SEO, and you're wondering how long it takes to learn. You can learn the basics of SEO in 3 months. The first three months should be focused on learning SEO using online courses, books, and videos. Once you master the basics, you can spend another 3-6 months practicing on a test site.
Is Learning SEO Worth It?
The answer to this question is yes! Digital marketing in general is a highly lucrative field of study. 💵 Learning SEO is worth it because it is the most effective way to improve your online marketing results without having to pay for ads. It is a skill that will help you get more customers and make more money.
However, some people may not need to learn SEO because they already have too much on their plate and need an agency to manage the work. Learning SEO can provide a competitive advantage over competitors who are not using SEO effectively, but if you don't have time to figure it all out you can hire us and get guaranteed results. If you are thinking about whether or not you should learn SEO, here are some things to consider:
SEO can be used for any type of business – eCommerce, physical stores, SaaS products, home services, etc. You can't ignore the importance of getting your website ranked highly in search engines if you are trying to build an online business or marketing products online. If you want people to find your website easily and then buy your products or services, having a high ranking in search engines will help you reach your goals.
How To Learn SEO Fast
There are many ways to learn SEO quickly, but no matter how you do it, the result is a better understanding of what works and what doesn't when it comes to ranking websites in Google search results. So, how long does it take to learn SEO if you have all the right info? Here is an SEO learning path you can use to find the right content and learn SEO fast.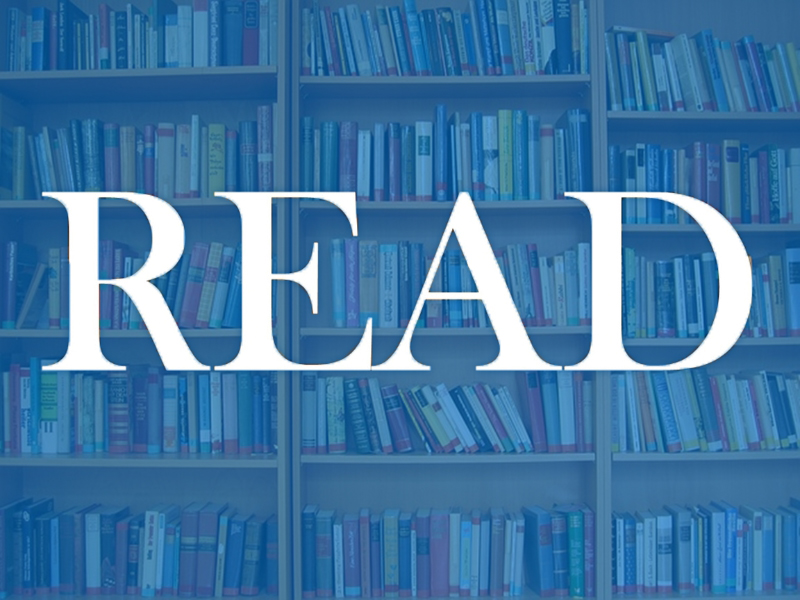 Read the Starter Guide from Google
To start learning SEO, read the starter Guide from Google on SEO – This is a great place to start because Google has very clear guidelines for how they want websites structured and what they look for when ranking pages. You'll learn how search engines work and things like "title tags," "meta descriptions," "heading tags," and more. If you follow these guidelines, you're already on your way to having a well-built website that will rank well in search engines. Taking it to the next level requires reading between the lines and testing what works versus what they advise you to do. Don't get me wrong, Google is a great source of SEO knowledge! It's just that they also want to sell ads around the organic results, so you should trust but verify everything you read by doing your own SEO experiments.
One example of this is backlinks. Google says that anything you do specifically focused on generating links is against their guidelines and yet, backlinks are still a top 3 ranking factor after all these years! So, do you trust Google blindly knowing they want you to resort to PPC strategies, or do you take a risk and actively build links? How much time would it take to rank without link-building activity? These are all questions you can't learn by reading articles, you have to test the live algorithm and see what works for you.
Read Expert Blogs for 1 Hour Per Day
Aside from testing, the second way to learn SEO is to read expert blogs on the subject. Many experts write about SEO on their blogs and websites as well as on third-party sites like Medium, Quora, etc. Some of them even have books on the subject that can be purchased from Amazon or Barnes and Noble. These experts have years of experience in this field, and their knowledge can be very beneficial for anyone who wants to learn about SEO. I'll use this as an opportunity to shamelessly promote our own content and suggest you might want to check out the Webology blog for all sorts of free SEO content that I've reviewed myself for accuracy and effectiveness.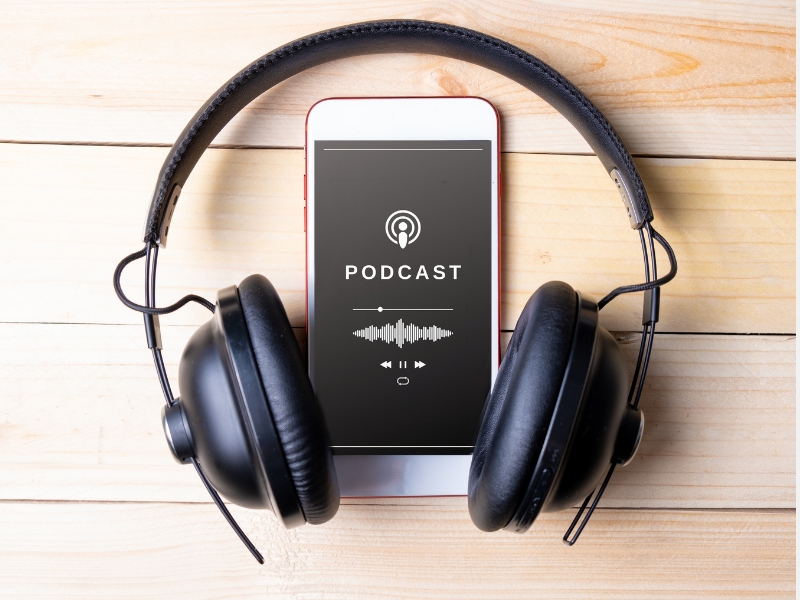 Listen to Podcasts on SEO Weekly
Podcasts are a great way to learn about SEO because they're so convenient. You can listen while you're driving or working out at the gym, or even while you're taking a shower. Examples of podcasts for learning SEO are:
SEO 101 by Scribe Video: This podcast by Scribe Video covers all aspects of SEO, from beginner topics like keyword research to more advanced topics like link-building strategies.
Search Engine Land's Daily SearchCast: Search Engine Land is one of the most respected news sites in the search industry, so it's no surprise that their daily podcast is excellent. It covers everything from breaking news stories to tips for improving your website's visibility in search results.
The SEO Podcast by Moz: Moz is one of the most well-known tools for analyzing how well your website ranks in search engines like Google and Bing. Their weekly podcast covers everything from basic keyword research techniques to tips for managing multiple websites using one platform (like WordPress).
The Authority Hacker Podcast: This one focuses on affiliate SEO and I personally listen to it monthly. I'm hoping that by adding a link to them here, Gael and Mark might consider me for an interview one day. I know y'all are checking for brand mentions so when you guys see this, let's book it! 😂🙏
YouTube Channels to Follow
YouTube has become one of the most popular sources of information on any topic, and it's the #2 search engine on the planet. There are endless channels dedicated specifically to learning about SEO. Some channels have millions of subscribers and have monetized their informational content on the platform, so they must be doing something right!
You can watch videos by experts on everything from keyword research techniques to technical SEO tips. These videos will give you an inside look into what goes on at companies like Moz, Ahrefs, and HubSpot — three of the biggest names in search engine optimization today. You'll get their best practices and tips for improving your website's visibility in Google search results.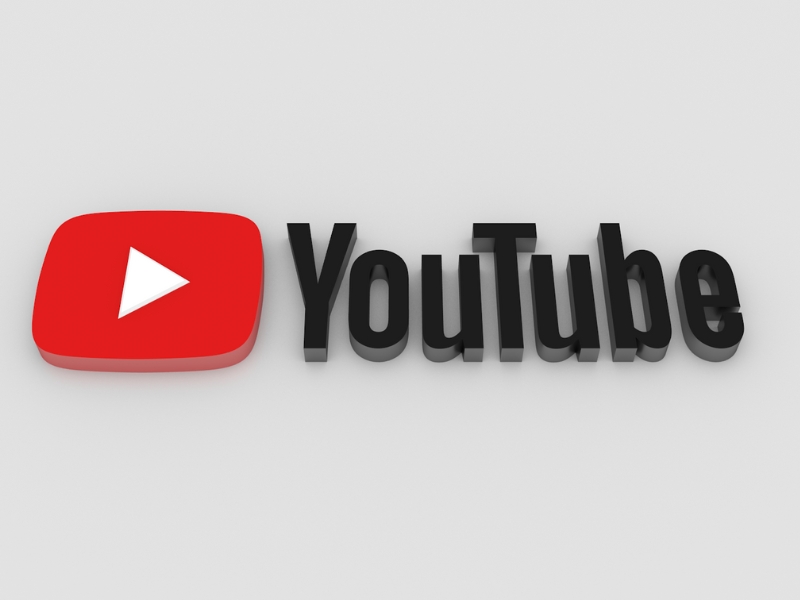 Exchanging Ideas with SEO Pros on Twitter and Facebook
If you want to get in touch with experts in your field, Twitter is a great place to start. Search for hashtags related to your niche or follow people who post about it regularly. You can also join groups on Facebook or LinkedIn that discuss your topic of interest. A lot of the pros that have my respect hang out in The Proper SEO Group, so that's a great place to start.
Attending Conferences and Classes
SEO conferences are great places to meet other professionals, network, and learn from them through lectures and workshops. Not only can you learn from these experts, but they may be able to help you out as well.
Experimenting With Your Own Website
The best way to learn SEO as I've already mentioned is by experimenting with your website. Not only will this give you hands-on practice, but it will also help you understand what works and what doesn't without risking the rankings on a client's site.
Employ an SEO Coach
SEO can be a challenging skill to master on your own because there are so many different factors that affect rankings. An SEO coach can help guide you through the process, giving advice and recommendations based on their experience marketing other clients' websites.
Purchase Courses and Training
The other way to learn SEO fast is by purchasing an SEO course or training. The reason is that you will have access to all the information from experts in the field who have spent years studying SEO. This allows you to spend less time learning from trial and error and more time learning from experts who know what they are doing. Sure you can read a free article, but often the best info out there is hidden behind a paywall.
Understanding Different Processes
SEO is a complex field, and there are many aspects to it. To understand SEO fast, you need to understand the different processes in SEO, what they do, and how they work together. Getting it right takes an 'everything AND the kitchen sink' approach, but it doesn't have to be complicated. SEO can be broken down into four main processes:
On-Page SEO
Off-Page SEO
Link Building
Analytics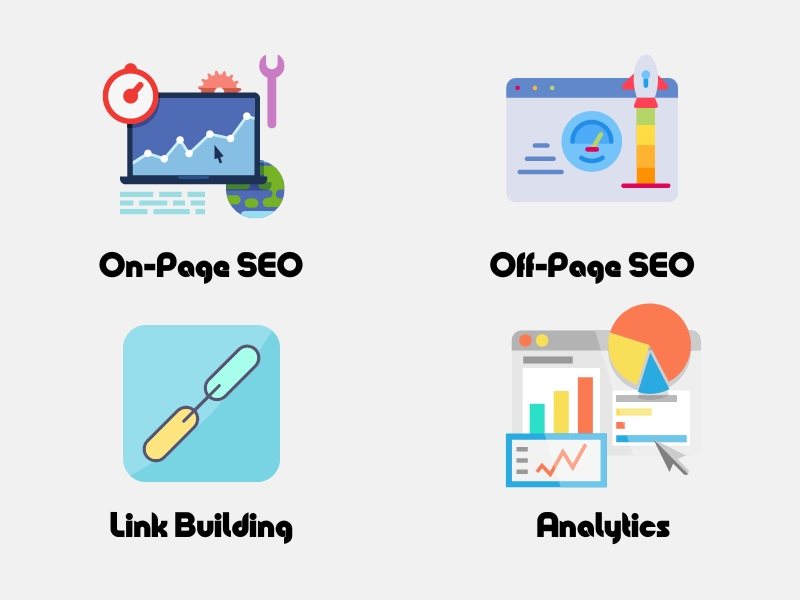 How To Measure Performance and Estimate How Long It Takes
If you're going to learn SEO fast, you need to practice, and as you practice, you need to measure performance. The best way to measure SEO performance is by looking at the results over a long timeline, and use the Cost Per Acquisition model to track revenue. However, sometimes it can be difficult to tell if a website is performing well or not. Here are some tips on how to measure SEO performance.
Set Up Your Google Analytics Account ASAP
Google Analytics is a free tool that provides you with a wealth of information about your website traffic, including page views and bounce rate. Page views tell you how many times each page was viewed, while bounce rate tells you how many people leave your site immediately after entering it. Both of these metrics are important for measuring SEO performance, although the bounce rate is more useful than page views in this case.
Using an Audit Tool Like Search Console, SEMrush, or AHREFS
You can use Google Search Console to check how well your site ranks for given keywords and monitor how many visitors come from search engines. But if you want more detailed information about how search engines are indexing your website and whether there are any issues with it, you'll need a more advanced tool like SEMrush or Ahrefs.
Don't Have Enough Time to Start Learning SEO Yet?
We got you! Ultimately, SEO takes time and effort to learn more about it, and it requires a thorough understanding of different keyword strategies that can be implemented. But SEO is also something that even beginners can get into with the right tools and know-how. However, if you do not have the time and resources to learn SEO, you can hire an SEO expert at Webology to help you rank your content quickly; get in touch with us today!
Webology
We're an award-winning agency that's internationally recognized for having one of the very best SEO teams on the planet. Our team has 70+ years of combined experience in SEO and we stand behind our work 100% of the time with guaranteed results. Fill out the form below to book an SEO audit with me and the rest of our team.
About the author: Blake Akers has been working in the SEO space for over a decade now. He leads the SEO division at Webology.