The world wide web is an essential part of our education, healthcare, business, government, and many other parts of our daily lives. Around the world, we all go online for everything from driver license renewals to household essentials. So, websites created by brands for customer outreach or marketing must be accessible all, providing information and facilitating clear communication. Those are the overarching concepts, but what is accessibility in website design exactly? From a technical standpoint it's simple:
"Web accessibility is about giving everyone access to the same information regardless of the disabilities users may have." (source)
A major concern in building a website is ensuring that users can navigate, perceive, and interact successfully with a variety of digital accessibility devices. A website should also be designed with a clean layout so users don't face any hurdles that might create a bad experience while browsing. A website is a platform used mostly by digital marketers to establish their online brand identity and increase their customer lifetime. It should be designed in a way that can help people with disabilities access the site easily. Some of these goals can actually be achieved through certain SEO services or by hiring experts in web design that are also aware of the web technologies used to assist the blind or physically impaired.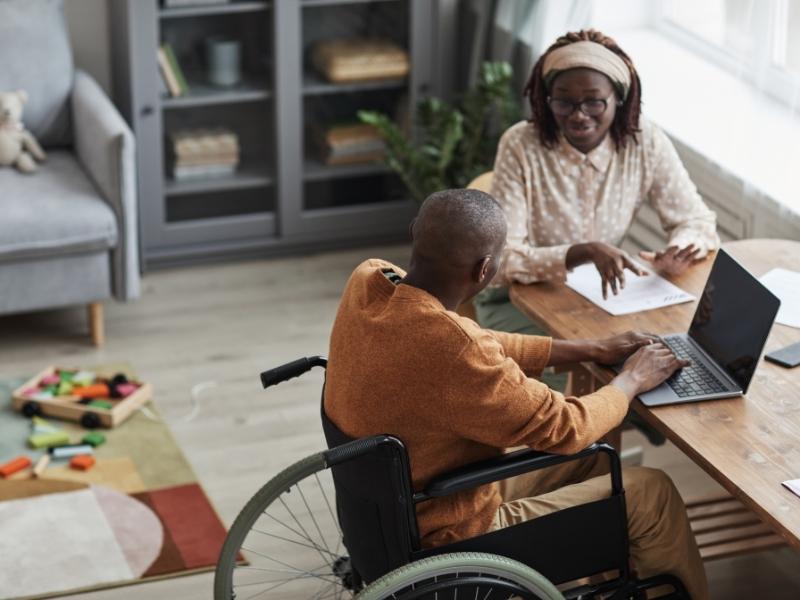 Why is Accessibility in Web Design Important?
Accessibility requirements reflect that the way a site is designed should be more user-friendly for everyone. It should be an essential concern for the developers so that people with disabilities can benefit from the accessible design. Additionally, people who are not disabled but in limited connectivity situations may benefit from compliance with these standards. Content accessibility helps with overall usability so that anyone can access it easily.
Making a Website Accessible Helps User With Disabilities:
Enhance their experience
Effortlessly navigate around the website
Find the information they are looking for
The Importance of Website Accessibility for Disabled Visitors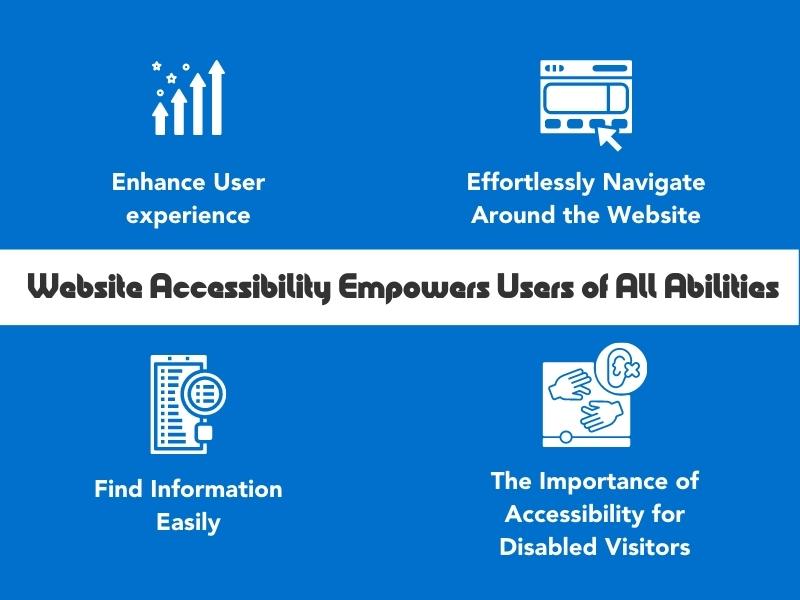 Visitors who are visually or physically impaired may find it difficult to use websites, and the internet in general. Web accessibility is important to accommodate these users, giving them the same access as any other visitor.
It's also important for websites to be properly structured and labeled so that screen readers can accurately identify elements on a page and read out loud headlines, links, and buttons accordingly. It is also recommended to make sure your website works with assistive devices such as switch-operated keyboards, eye-trackers, speech recognition software etc., for greater accessibility for all kinds of visitors.
Web accessibility should not just be looked at from the perspective of legal compliance but more importantly from an ethical point of view – making sure all visitors can access content without barriers.
Why is Accessibility Important in Education?
Accessibility is an important part of education as it ensures that all students can access the same educational resources and experiences. It makes sure that no one is excluded for reasons related to a disability, but instead allows them to be included in all aspects of educational activities. Additionally, web accessibility also helps with creating an inclusive learning environment for all students by providing the necessary tools and features for everyone. With proper accessibility, people with disabilities can find educational content easier to understand, which leads to better success in their studies.
Finally, implementing website accessibility standards not only improves usability but also creates a more modern online experience and optimizes reachability across different devices. This will help ensure that your website meets the needs of all users.
Why is Accessibility Important in Business?
Many businesses overlook ADA compliance with their website, and aside from the bad user experience they are opening themselves up to unnecessary legal risk. The Americans with Disabilities Act (ADA) outlines requirements for all businesses to ensure their websites are equally accessible to users of all abilities. By meeting these guidelines, companies can provide more equal access to people with disabilities and increase their reachability while also staying compliant with the law.
4 Commonly Known Accessible Websites
Web designers could learn from these highly accessible websites that offer an equally rewarding web surfing experience to everyone regardless of their level of physical or mental ability:
LinkedIn's Web Accessibility
Not only is LinkedIn a place to find work, but it is also great with assistive technology. The site login screen is hardly inaccessible and its descriptive links, great contrast, and simple web layout make it easy to access.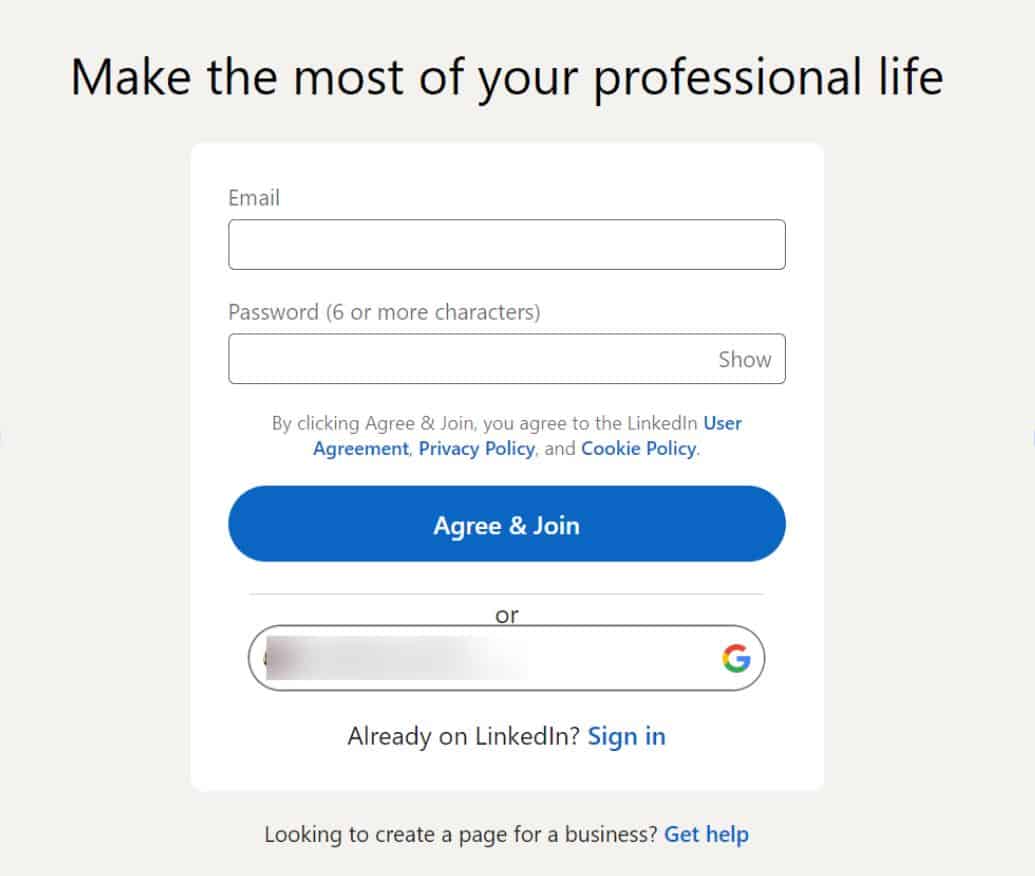 Nike's Web Accessibility
Nike's fashion website makes it leisurely for users to access their products, with a site that is designed to be highly accessible. Nike is one of the best sites when it comes to the accessibility of web design. According to a report, only 0.38% of their site is inaccessible. They use mainly black fonts over a light background along with descriptive alt text on images, efficiently making it more accessible and likely increasing the number of their customers.
Apple's Web Accessibility
Apple does not follow direct WCAG requirements but shows a great example of how its product images are excellent and eye-catching. Users can scroll through the content easily. Images load quickly and videos play automatically. Users also have the access to stop, hide and play video content. Images are tagged with alt text using a simple contrast of black and white font.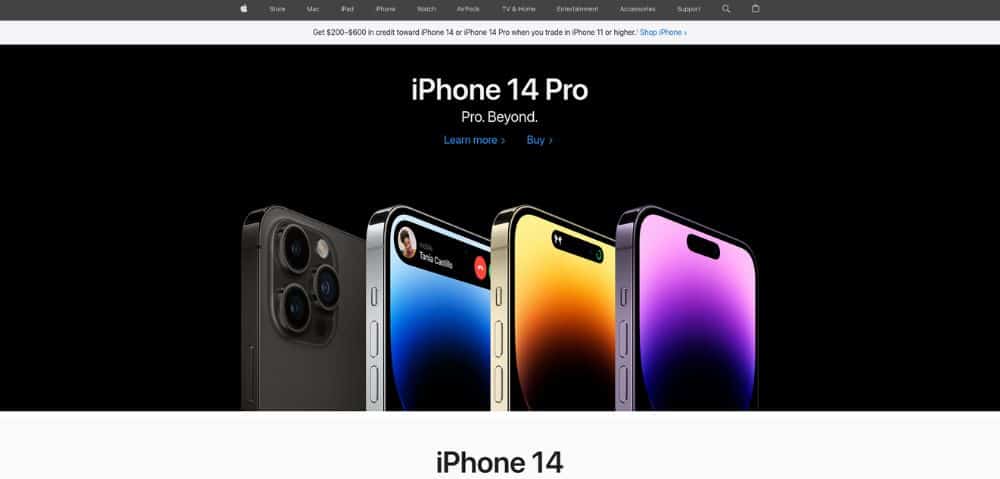 The Government of UK's Web Accessibility
GOV.UK is a great website that shows government services and information with great accessibility. It delivers a great experience to users in navigating through the website. It has a great structure of HTML that is the body of the whole website. It also has an on-screen keyboard for screen readers to serve the content effectively.
The 4 Key Elements of Accessibility
Possessing these characteristics demonstrates an accessible web design:
Perceivable Access
The site must be perceivable for the users. Web content must get users through the senses they depend on while receiving information. For example, the site must be balanced with visuals, audio, and text to make it accessible to every kind of user. Through this, it will end all sorts of barriers that a user can have while using the site.
Operable by All
This means that a user would be able to use controls, buttons, navigation, and other interactive elements on the website. Some types of disabilities make using a keyboard or mouse very difficult. An accessible website should be able to handle all operations without making certain features unreachable. That would be created with the help of a well-structured layout of the site.
Understandable Information
Content must be easy to follow and the user must be able to understand it. For most sites, this means simply avoiding extremely complex layouts. A clear layout and structure of your coding to show clarity in your site is essential. Web designers should make it easy for users to read any navigation and pages by using the following techniques:
Divide Navigation into Sections for Better Clarity
Avoid using complex sentences
Avoid using complex jargon
Use attractive and large fonts
Make a simple layout
Robust
The principle of being robust states that the content must be compatible enough so that it could be interpreted by every user. Also, the web design should include assistive technologies for screen readers and must remain ready and acceptable for every update.
How to Make Your Web Design More Accessible Using SEO Services?
SEO is a mandatory practice to reach out to a diverse range of users on the web. To help create a user-friendly interface for all, the following list gives some insight on how to increase web accessibility through SEO best practices:
Page Titles
A page title is a description of a website that shows the user what the website is about and differentiates the site with different tabs. Screen readers mostly rely on the title page to understand whether it is relevant to them or not.
Headings
In SEO, the main heading is the H1 which gives the overview of the main content and is the tag for accessibility. On the other hand, H2-H6 are the subheadings used in sites to further explain the content. Assistive technologies now use headings to navigate around the site.
Sitemaps
It is a file that delivers details about the site pages, images, videos, and other files on your site, including certain details and connections between them. It is essential for complex layouts as it gives great accessibility so that you can have an overview and access to multiple pages. It also helps you to find the link on the other pages of the site.
Anchor Text
Anchor text is used to describe the linked page. It can explain the purpose and let the user determine whether to click or not. It helps in understanding the context of the page. It is helpful in accessibility but while creating the anchor text make it relevant to the destination page.
Breadcrumb Links
It is also used as a secondary navigation path that allows users to navigate through the current page they are on, to the page they were on, or the main page. It is the way of internal linking on-site and is best for complex layouts. It must be placed in the same location on the web pages. Similar to anchor text, it must be relevant to the page.
Alt Text
It is the most known SEO and accessibility tool which provides textual options for users to visualize. It must be relevant and to the point. Alt text helps in understanding the image context. If an image fails to load the alt text should be displayed in that section, making it apparent what the image was supposed to be about.
Navigation
Website navigation helps users easily find the pages they are looking for on a site. To make your site accessible, ensure that your top navigation shows important pages rather than the entire sitemap. There should be a hierarchy and order to navigation that is easy to understand.
Readability
Make sure any content is readable and understandable for the users as well as search engines. Have simplified language on the site helps the you reach more users, and also helps those whose first language is not the one used in the website or those who get distracted easily. Readable URLs are also essential to understand the context of a page and enhance accessibility.
User Interactions
User interaction (UI) on a website is how the users communicate with the site and navigate and work on a website. This includes buttons and links they click on, pages they visit, responding to customer inquiries, and which pages cause your visitors to leave. It is best not to use the hover effect whenever possible so that the user can see info that gets hidden by the hover effect. Designing accessible websites requires close attention to detail around user experience (UX) and UI.
Is Web Accessibility Important for SEO?
While the exact workings of proprietary search engine algorithms will always remain a mystery to us, the SEO community has learned a lot through trial and error over the years. Accessibility in web design isn't an outright ranking factor, but many aspects of the accessibility guidelines do overlap with known ranking factors like alt tags and proper metadata optimization. Like most things in SEO, the answer is both yes and no!
Concluding thoughts on reaching more people with accessible design
Accessible design improves access to information on the web for individuals with and without disabilities. Test your website accessibility and update it from time to time to make the correct structure of your website with effective coding and make it accessible for every kind of user so that your website reaches a wider audience and stays in compliance with regulation. Make changes if necessary and try to make your site stand out from the rest. Include SEO in this process because accessible sites often get ranked at the top of search engines and are popular among internet users.
Let Webology Help You Navigate the World of Disability Compliance Online
If you need help making your website accessible, reach out to the team at Webology for a free review of your website. Through testing, we can identify many issues that affect both SEO performance and web accessibility at the same time. Accessible design improves overall user experience and satisfaction, so we would love to have a role in your continuing success in reaching everyone online.