Do you own a website that isn't getting the traffic love from Google you've been hoping for?
When your site doesn't rank in search engines it can be frustrating, especially when you watch competitors making obvious headway with their SEO.
So, why is my website not ranking in Google and what in the Nine Hells of Baator can I do to fix it? Answers below ⬇️
In this post, I'll help you uncover the simple fixes to get your website ranking in Google faster. I literally audit hundreds of websites each year, and our team works with some of the largest brands in the world to pull in sales from search engines.
Let's go!
1. Insufficient Content on Your Website
One of the leading reasons why websites don't rank in search engines is a lack of content. If you don't believe me, just take a look at the aftermath of the March 2023 Google Update on sites like Urban Dictionary that currently have many pages with just a few hundred words.
It was brutal!!!
When it comes to SEO, content is king, and search engines prioritize sites with quality content. You can't expect increased traffic and higher rankings if your site doesn't have substantial, informative content.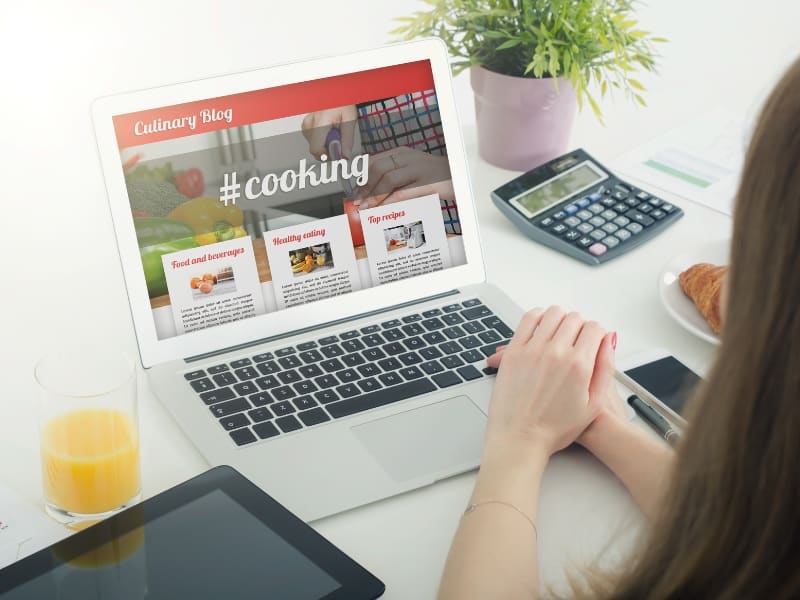 To improve your website's performance, focusing on creating high-quality content that resonates with your target audience is key. Not only should your content be informative and engaging, but it should also answer the questions or needs of your potential visitors.
One approach is to identify the areas where your target audience may feel uncertain or unclear and then create content that adequately addresses their concerns. Using a variety of media, such as images, videos, and written articles, also helps to provide a well-rounded and comprehensive experience for your audience.
If you are struggling to create content, or if your existing content is not bringing in the desired results, hiring a professional content writer can be a helpful option. An experienced content writer can craft compelling copy that speaks directly to your target audience and builds your brand's overall message.
2. Not Incorporating The Relevant Keywords You Want to Rank For
Keywords are the foundation of good SEO.
In the digital arena, keywords are the terms people enter into search engines to find what they need. Ignoring the importance of relevant keywords in your website content will make it challenging for potential customers to locate your site, resulting in reduced engagement and rankings.
To remedy this, you must conduct thorough keyword research to discover which words and phrases are most valuable to your business. Ensure that these keywords are used within your website's content, headings, metadata, and tags. Be warned, overusing keywords leads to keyword stuffing that could harm your website's ranking. Instead you should use related words and phrases, while also including some long-tail keywords in the mix.
Long-tail keywords are those with more than 3-5 words and are often in the form of a question.
By utilizing the right keywords in the right places, you can attract the right visitors to your site, increasing online visibility and ultimately boosting revenue. So, it is essential to integrate keywords into your online strategy, being mindful of their usage, for maximum impact.
3. Poor Website Design and Navigation
The design of your website is crucial to your rankings. Poor website design and confusing navigation can lead to a high bounce rate and low rankings. Since users will drop off if they can't find what they are looking for, Google's algorithm will conclude that your website doesn't provide a good user experience. And with all the AI content being generated online these days, it's only a matter of time before Google increases the weight of user behavior signals in the algorithm.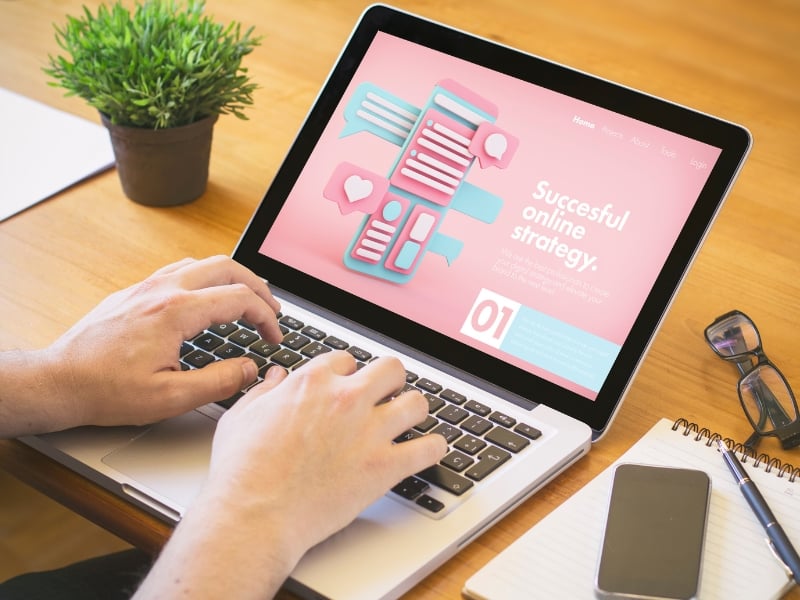 To ensure that your website is user-friendly, create clear and straightforward navigation menus. Use appropriate font sizes, typefaces, and colors to make your page easy to read.
Ensure that your content is responsive and easy-to-navigate on different screen sizes.
4. Having a Mobile-friendly Website is Still one of the Google Ranking Factors
More than half of all internet users globally access websites through their mobile phones. This huge number prompted Google to give mobile compatibility a high priority as a site ranking factor. Therefore, websites that do not display well on mobile devices tend to rank poorly in search results.
This inevitably causes the loss of traffic and potential revenue.
To ensure that your website is mobile-friendly, which is a key element for website growth in the current era, you should strongly consider investing in responsive web design. By incorporating responsive design, your website can easily accommodate any screen size, provide a seamless user experience, and encourage visitors to stay on your website more often.
Above all, it helps your site rank higher on search engines and increases your chances of success in the online world.
5. Your Site Lacks Authority Gained Through Link Building
By authority I mean one simple thing – Backlinks!
Contrary to what you might have heard link building when done properly will not hurt your website. The primary way search engines determine which sites are the most authoritative is to crawl links. When other websites link to your website, it sends a signal to search engines that you offer valuable content.
Make sure that other websites are constantly linking back to your website as this will help increase the authority of your domain in the eyes of search engine crawlers. Link building is one of the best SEO strategies and should not be overlooked when planning your marketing tasks.
Plus, it's simple to do!
You can use all sorts of tactics to attract quality links to your website like guest posting, digital PR, outreach, and even submissions to business directories.
Believe it or not, they still work!
Directory links from data aggregator sites in your niche pack a punch, especially for local SEO. Overall, you should go for a diverse mix of links, anchors, and content.
This will add up in the long run and contribute to your SEO success!
Lastly, don't forget about social media. Social signals are increasingly important for SEO and any website that wants to rank well needs a strong presence on multiple platforms. Connect with people in your niche, share valuable content, and engage with your followers!
6. You Made The Same Stupid Mistake Every SEO Makes at Least Once
in their careers…
And when we realize what happened it's the biggest 🤦‍♂️ moment you can imagine. It's also an opportunity to look like a hero after traffic comes roaring back. What I am referring to here is forgetting to turn off a site-wide noindex tag in WordPress or some other CMS.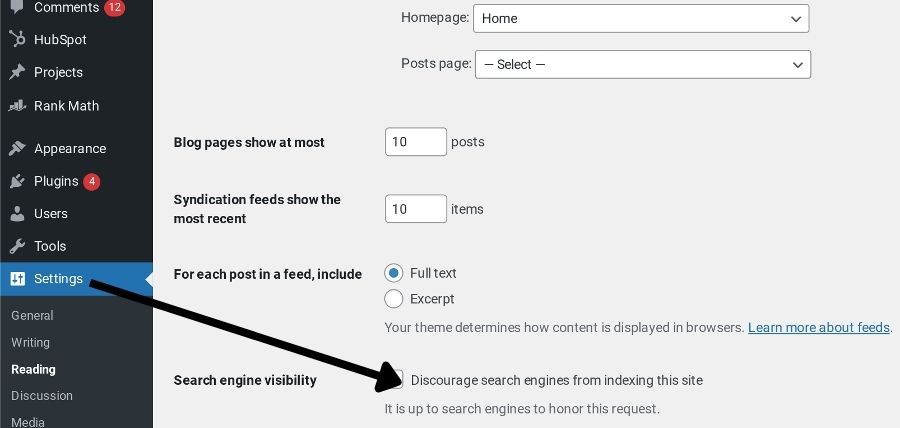 It's as simple as that.
Make sure you check for a noindex tag on every page of your website and make sure it's not blocking search engine crawlers from indexing the content you are trying to rank. If it is, then turn off the noindex tag and watch the SEO benefits come rolling in!
7. Your Robots.txt File Got 🦆ed Up Somehow
Another common but simple to fix technical issue is an improperly formatted robots.txt file. This is a file that tells search engines what content to index and which pages to ignore.
If you have accidentally blocked pages, disabled access or formatted something incorrectly in the robots.txt file then you can run into major SEO problems. The good news is that it's easy to correct with a few quick changes – just make sure you double check your robots.txt file that's located in the root of your server.
8. The Sitemap is Missing or Formatted Incorrectly
In SEO there are actually two different types of sitemaps you should be concerned with, the XML sitemap and the HTML sitemap. Both are important for helping Googlebot and other crawlers to efficiently navigate your site.
The HTML sitemap should be organized in a hierarchical structure, making it easy for users to find the information they are looking for.
The XML sitemap can also have an effect on your SEO and should include all of your indexable URLs as well as their Priority status and when they were last updated.
Make sure you check both types of files regularly to avoid issues with orphaned pages.
9. Google Penalties and Algorithm Changes
First, let's look at penalties and how they might harm your website. There are two types of Google penalties, manual and algorithmic. A manual penalty is imposed when an actual Google employee detects a problem with your website, such as too many low-quality links or hidden text. An algorithmic penalty means that Google's search algorithms have recognized the problems on your website and have lowered your ranking accordingly. The good news is that both are something you can recover from by hiring an expert SEO consultant to clean up your website or rectify any penalties.
Next, let's look at how algorithm changes can affect your website. Every year Google releases hundreds of updates to its search algorithms in order to improve the relevancy and accuracy of results. These algorithmic updates can have both a positive and negative effect on existing websites. Each time, there are winners, losers, and sites that just stay static. Observing the behavior of large groups of sites after these updates allows the SEO community to identify specific actions most likely to correct a ranking decline caused by a recent update. But it takes time to gather all that data, so traffic recovery can take weeks or even months.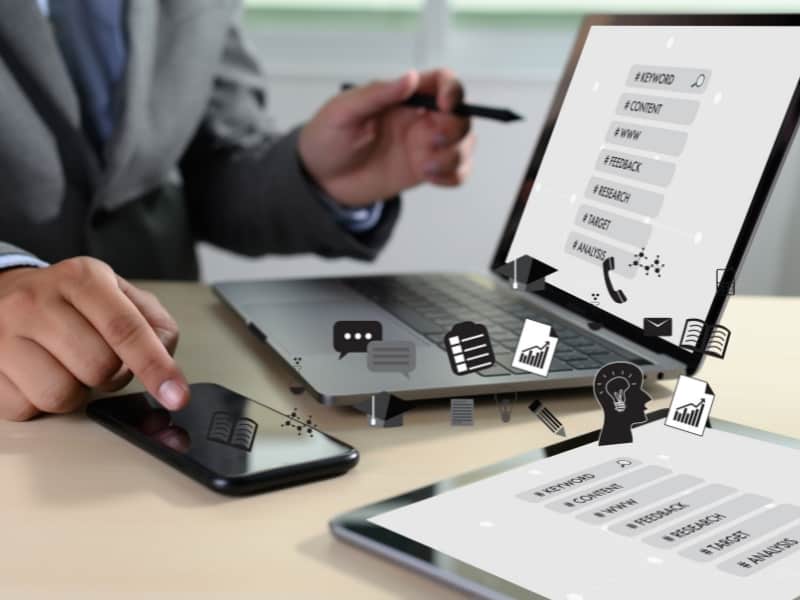 10. Your On-Page SEO Needs Work
The term on-page SEO refers to a set of best practices for optimizing your website's content, structure and design to make it more visible and appealing to search engines. It is critical to get your on-page signals right if you want to rank for competitive search terms.
The most important on-page SEO factors include:
Optimizing page titles & meta descriptions
Maintaining a logical URL structure
Implementing heading tag optimizations
Alt tags, image titles and image file best practices
Using internal linking to boost page relevance
Adding structured data markup to improve search visibility
Google is Key to Rankings
Having your website rank highly on Google can be a game-changer when it comes to getting your brand noticed by your target audience. But for many website owners, achieving top rankings can be a daunting and challenging task. It requires time, dedication, and the right strategies to improve your site's visibility and recognition.
Whether you're a blog owner or an e-commerce site, understanding why your website isn't ranking on the first page of Google search results is imperative to improve your online authority and drive more traffic to your site. With this blog post, you now have a better understanding of the most common reasons your website isn't ranking in Google and how to fix it.
By optimizing your website's content, loading speed, meta-text, and meta titles to match Google's best practices, you can ensure that your website meets the search engine's standards, leading to higher rankings, increased traffic, and ultimately, revenue generation.
Need Help Recovering Your Organic Traffic?
At Webology, we pride ourselves on providing the best Google penalty recovery services in the market. Our accomplished team carries out an all-encompassing review of your website, delves into the root issues causing your loss of organic traffic, and ensures they are worked out entirely. Our proficiency spans manual actions, algorithmic penalties, malware removal, low-quality content, thin content, and anchor text over-optimization issues and more.
We're the team you call when a cookie-cutter approach to each client account just won't cut it.
We provide strategies that are completely custom-tailored to increase the performance of your existing website and link profile. Plus, we partner with some of the top brands in SEO and beyond to deliver outstanding results for our clients:
As a team of experts well-versed in search engine optimization, we have the knowledge and skills to guide you in improving your website's Google rankings.
From keyword research to on-page optimization to link building, we will provide you with advice and insights to take your website to the next level.
Feel free to fire away your inquiries – no matter how big or small – and we will be happy to help.
Whether you have questions about specific tactics or broader strategy, we've got you covered.
Just drop us a message, and we'll get back to you as soon as possible!
About the Author:
Blake Akers leads the SEO and PPC team here at Webology. He's been building and ranking websites for over 10 years and was one of the early adopters of AI and other tools like Page Optimizer Pro. Blake strives to help businesses grow through intelligent digital marketing strategies. He's passionate about helping brands succeed in competitive markets and sharing his knowledge with others. Feel free to reach out with any questions!